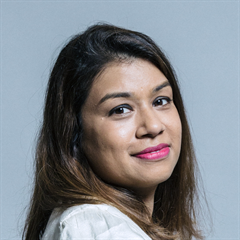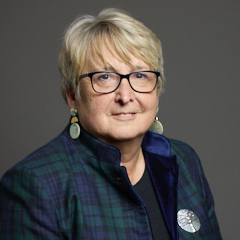 Christine Jardine MP
Liberal Democrat
---
More than 17,200 people took part in More United's immigration survey.
Having listened to what you have to say, Tulip Siddiq (Labour MP) and Christine Jardine (Liberal Democrat MP) decided that the first thing we needed to do was restore the Migrant Impact Fund: the £50 million pot of money for councils to ease pressure on local services such as housing, schools and hospitals.
British values of tolerance and openness are under threat across the UK. This is exacerbated when local communities with high levels of immigration have not been given the funds they need to support their public services. We want to support those communities and help everyone remember that there is more that unites us than divides us.
Christine and Tulip wrote to the Chancellor, asking for the Migrant Impact Fund to be restored in the Autumn Budget. Thousands of you added your voices, sending letters to your MPs urging them to join Christine and Tulip in writing to the Chancellor.
UPDATE: Unfortunately, the Chancellor did not include the Migrant Impact Fund in the Budget. However, we will not stop trying to fix Britain's broken immigration system. Tulip, Christine and Nicky Morgan MP (Conservative) have written a cross-party letter to the Government, asking for Migration and Communities Fund to be included in the Immigration Bill next year. They want to make sure that immigration reform reflects our views.
Join the movement to have your say on the campaign's next steps. Together we can make a difference and change the way politics works.
---