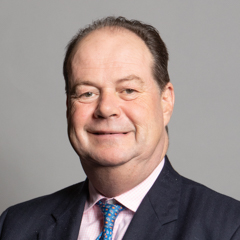 Stephen Hammond MP
Conservative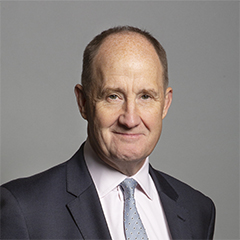 Kevin Hollinrake MP
Conservative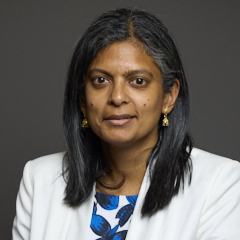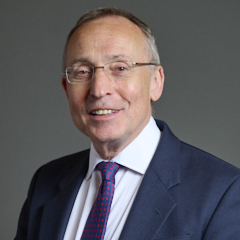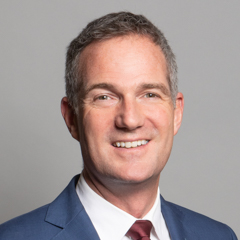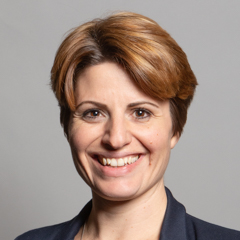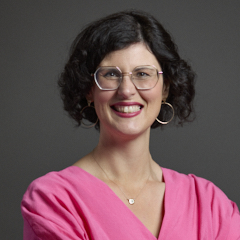 Layla Moran MP
Liberal Democrat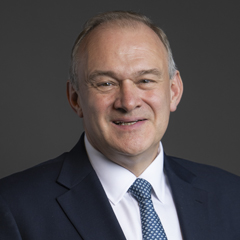 Rt Hon Ed Davey MP
Liberal Democrat
---
THE PROBLEM
The UK social care system is failing those most vulnerable in our society. It's being pushed to breaking point. But it's not beyond repair.
Over a million older people aren't getting basic needs met, such as getting dressed, using the toilet, eating and washing. These pressures are continuously growing. We are living longer, but healthy lifespans aren't keeping up, so more of us are going to spend more of our lives with chronic illnesses or disabilities, or caring for loved ones who do.
THE SOLUTION 
Together, we can raise awareness of the role the social care system plays in people's lives. The more public pressure builds around the urgent reform needed, the quicker we can transform the system. The dignity of all those with illness or disability must be protected, now and for future generations.
More United have worked with specialist organisations and have mapped this research across Parliament's agenda. We need urgent long-term reform for a social care system which is fit for the 21stcentury. 
Cross-party talks on this issue began a decade ago. We cannot let this issue continue to be used as a political football when there are real people relying on concrete change. That's why More United have brought MPs across the House together so that we can act. Now we need more of you.
DEMANDS (THE POLICY BIT)
We believe in opportunity and democracy, which is why we want to ensure that everyone has the access they need to a good level of care, and a say in how the Government provides for the system to be run.
How we reform it:
Increase the short term funding injection in the Budget to address the shortfall in social care faced right now 

Create a new health and social care settlement, as ambitious as the 1942 Beveridge report (influential in the founding of the welfare state in the United Kingdom)

Improve the status of social care workers through higher salaries, professionalisation and improved working conditions
⛳ Campaign update: 17th August 2020 – POLICY MEETINGS
Over lockdown, we have been studying and combining research from social care experts throughout the UK and bridging the cap between third sector organisations and policymakers by briefing politicians on our findings. Last week we held three meetings over Zoom uniting experts and sector organisations with MPs from four parties: Conservative, Liberal Democrat, Labour and the Scottish National Party. Together we debated and developed consensus on specific short-term, medium-term and long-term proposals to create longstanding but urgent reform of the social care sector. The MPs who are on Government social care committees pledged to make our suggestions a priority and continue working with us – and across party boundaries – to deliver a set of clear asks that the government can implement in time for the Autumn Spending Review. In last week's meetings we found consensus on:
A sustainable and just funding model taking inspiration from abroad
Fair pay and recognition with parity to the NHS
A national workforce strategy with appropriate professionalisation, training and standards
An inclusive scheme for both homegrown and overseas recruitment in light of Brexit
⛳ Campaign update: 29th April 2020 – WIN
On 24th April our MP Network wrote to the Home Secreatary – we believe that the same visa extension conditions should be given to staff working in the care sector, allowing them to stay for an extra year, free of charge, if their visa is due to expire before October. Around 134,000 non-British people from outside the EU work in the care sector – accounting for 9 per cent of the workforce – and we owe it to them to treat them with the same dignity and respect we are extending to NHS staff. 
The Home Secreatary listened and extended care workers visa's inline with NHS workers.
Full letter below in campaign updates
⛳ Campaign update: 1st April 2020 – CROSS-PARTY LETTER
It is vital that we support our invaluable social care workers who stand together with our doctors and nurses at the frontline of the coronavirus crisis, caring for those in society who are most vulnerable and most susceptible to the virus. We, the undersigned, fully support The Care Workers Charity Coronavirus Emergency Fund, launched by the Care Workers' Charity (CWC). 
This fund has so far raised more than £100,000, including leaders in the sector donating 20% of their salary to care workers over the next three months.
Signed: (65 MPs from 8 parties) see full letter below in campaign updates
⛳ Campaign update: 24th March 2020 – ROUNDTABLE
The Coronavirus Bill risks having a detrimental impact on the rights of Disabled people, MPs from across Parliament have said today in a cross-party letter to Health Secretary Matt Hancock.
The Bill currently relaxes the duty on local authorities to meet the social care needs of disabled people, risking leaving them behind at a time of crisis.
MPs from the More United Network, which has 64 MPs from 6 different political parties, alongside disability charity Inclusion London are urging Secretary of State, Matt Hancock, to reconsider the removal of safeguards and protect the safety and rights of disabled people.
See full letter below in campaign updates
⛳ Campaign update: 18th March 2020 
Social care is one of the biggest long-term challenges facing our country, and that's why More United have made it one of our central campaigns in this Parliament. Last week, we brought together a coalition of MPs from across 5 parties, including some new to our network, charities and health organisations to discuss how we can finally build the cross-party consensus that we need.
More United is a movement built on the idea that by working together where we agree, we can achieve more. We're taking that attitude into the next stage of this process, as we invite the Government and main opposition parties to get around the table with us and start the cross-party negotiations. We're also going to start hosting weekly 'Social Care Surgeries' between small groups of MPs and the sector, to help them get to grips with the details of the issue and ask as many questions as they want to.
One of the biggest issues, especially at the moment, is access to workers so we're talking to MPs about the option of a new migrant worker route specifically for care workers, so the sector has the workers it needs in the short-term, while we train up a new generation of social care workers in the UK.
We know the social care system has been struggling for a long-time, and the coronavirus outbreak is putting even more strain on the system. We owe it to the care workers who keep the system going, and the patients that they look after every day, to work together to solve this crisis.
---
Campaign Updates
24th April 2020
Care Workers Visa - WIN
More United MPs call for care workers visa extension inline with NHS workers
1st April 2020
Care Workers Charity
MPs support care workers charity raising £1.7M
24th March 2020
More United MP letter to Health Secretary Matt Hancock
Matt Hancock, to reconsider the removal of safeguards and protect the safety and rights of disabled people
19th February 2020
More United Social Care Roundtable - 10th March 2020
More United will be hosting a roundtable discussion between leading organisations and MPs from across the political spectrum. Social care is in a critical condition and we need everyone to come together to secure a social care plan that truly improves the failing system.
More Information
20th February 2020
The NHS 10-year plan: how should the extra funding be spent?
20th February 2020
Age UK - Care in Crisis Man looking into camera - Help us fix social care
7th February 2020
Care workers should be recognised as skilled workers post-Brexit
7th February 2020
Fixing the Care Crisis By Damian Green MP