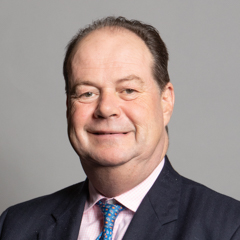 Stephen Hammond MP
Conservative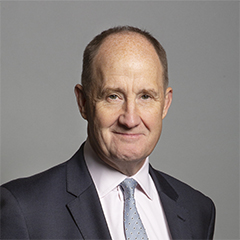 Kevin Hollinrake MP
Conservative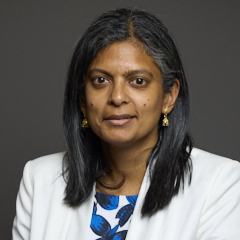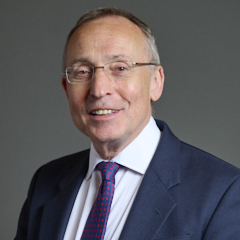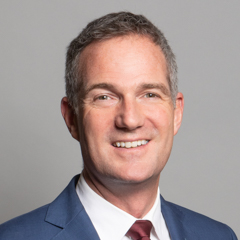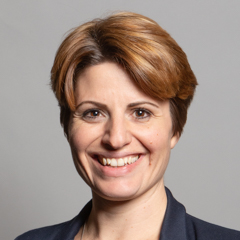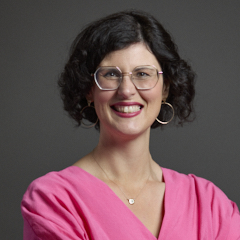 Layla Moran MP
Liberal Democrat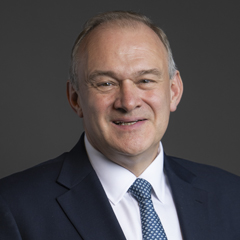 Rt Hon Sir Edward Davey MP
Liberal Democrat
---
⛳ Campaign update: 24th March 2020
The Coronavirus Bill risks having a detrimental impact on the rights of Disabled people, MPs from across Parliament have said today in a cross-party letter to Health Secretary Matt Hancock.
The Bill currently relaxes the duty on local authorities to meet the social care needs of disabled people, risking leaving them behind at a time of crisis.
MPs from the More United Network, which has 64 MPs from 6 different political parties, alongside disability charity Inclusion London are urging Secretary of State, Matt Hancock, to reconsider the removal of safeguards and protect the safety and rights of disabled people.
Commenting, Tabitha Morton, Chief Executive of More United said:
"While it is right that the Government takes emergency action, we have to make sure that this is not at the expense of the most vulnerable in society. The removal of the duty to meet the social care needs of the disabled risks leaving behind those who are most at risk from the epidemic.

"More United is committed to working across party lines, and it is in that spirit we are asking the Health Secretary to think again and ensure we continue to uphold the rights of disabled people."
Full letter:
Dear Matt Hancock, Secretary of State for Health and Social Care,
We, the undersigned, would like to express our concern at measures within the Coronavirus Bill that will have a detrimental impact on the lives, rights and civil liberties of Disabled people. At a time of national crisis, we welcome protective emergency action; but we must come together to safeguard the most vulnerable in society, who will be impacted the most.
The suspension of the Care Act 2014, in particular, removing the duty on local authorities to meet Disabled people's eligible social care needs, will mean that social care provision will become a postcode lottery dependent on the good will of individual local authorities. As well as significantly affecting Disabled people's equality and inclusion within society, this could pose a real risk to the lives of many people with the highest support needs who will receive no, or the bare minimum of the care they need. It will also have a detrimental impact on NHS resources at the time when they are most needed, as people ready to leave the hospital will not be able to access the social care they need in order to return home.
Furthermore, the removal of safeguards and the extension of time limits the Bill affords the Mental Health Act endangers the civil liberties of Disabled people as it is now even easier for a person to be involuntarily detained. Again, as well as hindering Disabled people's rights, this will be a further use of NHS resources during a time when they are needed elsewhere because more beds and staff time will have to be spent caring for more people who have been involuntarily detained under the revised legislation.
Finally, Disabled children are likely to have their right to education severely curtailed under the Coronavirus Bill, which removes the duty on schools to admit a Disabled child where the school has been named on their Education, Health and Care Plan. It also allows the Secretary of State to vary provisions of the act, such as the core duty to procure provision set out in an EHCP, so instead of being an absolute duty, it becomes a 'reasonable endeavours' duty, creating a lesser entitlement for up to two years.
We urge the Secretary of State to reconsider these measures presented in the Coronavirus Bill. Although we are in an unprecedented and urgent situation, Disabled people's safety, right and civil liberties must be maintained.
Signed: 
Rosie Duffield MP, Alex Sobel MP, Layla Moran MP, Catherine West MP, Daisy Cooper MP, Jamie Stone MP, Hywel Williams MP, Wera Hobhouse MP, Chris Stephens MP, Christine Jardine MP, David Lammy MP, Alistair Carmichael MP, Tim Farron MP, Stephen Farry MP, Ed Davey MP
⛳ Campaign update: 18th March 2020 
Social care is one of the biggest long-term challenges facing our country, and that's why More United have made it one of our central campaigns in this Parliament. Last week, we brought together a coalition of MPs from across 5 parties, including some new to our network, charities and health organisations to discuss how we can finally build the cross-party consensus that we need.
More United is a movement built on the idea that by working together where we agree, we can achieve more. We're taking that attitude into the next stage of this process, as we invite the Government and main opposition parties to get around the table with us and start the cross-party negotiations. We're also going to start hosting weekly 'Social Care Surgeries' between small groups of MPs and the sector, to help them get to grips with the details of the issue and ask as many questions as they want to.
One of the biggest issues, especially at the moment, is access to workers so we're talking to MPs about the option of a new migrant worker route specifically for care workers, so the sector has the workers it needs in the short-term, while we train up a new generation of social care workers in the UK.
We know the social care system has been struggling for a long-time, and the coronavirus outbreak is putting even more strain on the system. We owe it to the care workers who keep the system going, and the patients that they look after every day, to work together to solve this crisis.
THE PROBLEM
The UK social care system is failing those most vulnerable in our society. It's being pushed to breaking point. But it's not beyond repair.
Over a million older people aren't getting basic needs met, such as getting dressed, using the toilet, eating and washing. These pressures are continuously growing. We are living longer, but healthy lifespans aren't keeping up, so more of us are going to spend more of our lives with chronic illnesses or disabilities, or caring for loved ones who do.
THE SOLUTION 
Together, we can raise awareness of the role the social care system plays in people's lives. The more public pressure builds around the urgent reform needed, the quicker we can transform the system. The dignity of all those in ill health and old age must be protected, now and for future generations.
More United have worked with specialist organisations and have mapped this research across Parliament's agenda. We need urgent long-term reform for a social care system which is fit for the 21stcentury. 
Cross-party talks on this issue began a decade ago. We cannot let this issue continue to be used as a political football when there are real people relying on real change. That's why More United have brought MPs across the House together so that we can act. Now we need more of you.
DEMANDS (THE POLICY BIT)
We believe in opportunity and democracy, which is why we want to ensure that everyone has the access they need to a good level of care, and a say in how the Government provides for the system to be run.
How we reform it:
Increase the short term funding injection in the Budget to address the shortfall in social care faced right now 

Create a new health and social care settlement, as ambitious as the 1942 Beveridge report (influential in the founding of the welfare state in the United Kingdom)

Improve the status of social care workers through higher salaries, professionalisation and improved working conditions
---
Campaign Updates
19th February 2020
More United Social Care Roundtable - 10th March 2020
More United will be hosting a roundtable discussion between leading organisations and MPs from across the political spectrum. Social care is in a critical condition and we need everyone to come together to secure a social care plan that truly improves the failing system.
More Information
20th February 2020
The NHS 10-year plan: how should the extra funding be spent?
20th February 2020
Age UK - Care in Crisis Man looking into camera - Help us fix social care
7th February 2020
Care workers should be recognised as skilled workers post-Brexit
7th February 2020
Fixing the Care Crisis By Damian Green MP