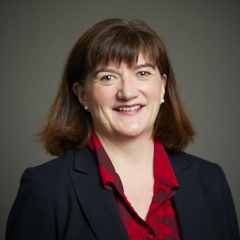 Rt Hon Nicky Morgan MP
Conservative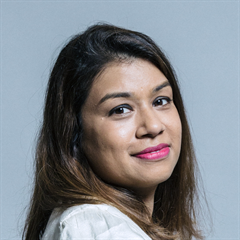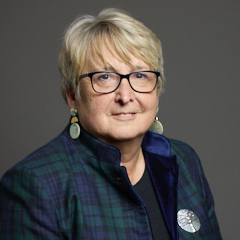 Christine Jardine MP
Liberal Democrat
---
The Government has indicated it will bring forward draft proposals for the UK's immigration system at the end of this year. An Immigration Bill would likely follow early in 2019.
With the help of More United, three MPs have decided to put their party differences to one side and find a way of shaping this legislation together in a way that is right for the country.
"Whilst there are lots of ideas we will disagree on, we all agree that a new immigration policy for Britain should not be xenophobic, should support our economy, and should support our local communities when they experience unusual migration flows. And we are open-minded about how best we can do this.
By working with More United, these MPs want to reach beyond the usual suspects – think tanks, research centres and politicians – to create the largest possible pool of people like us who want to work together to tackle the big challenges of the day.
With your help, we hope that we can build support across Parliament to build confidence in the immigration system and to help heal divisions.
Thank you,
Nicky Morgan (Conservative MP), Tulip Siddiq (Labour MP), Christine Jardine (Liberal Democrat MP)
20,000 supporters have shared their views through More United's Immigration Survey.
Having listened to what you have to say, Tulip Siddiq (Labour MP) and Christine Jardine (Liberal Democrat MP) have decided that the first thing we're going to tackle is restoring the Migrant Impact Fund.
But there is still lots more to do before the Immigration Bill we can expect in 2019.
Join the campaign to stay updated and have your voice heard.
---
Campaign Updates
3rd December 2018
3 MPs from 3 parties set aside their differences
More United connected MPs Nicky Morgan (Conservative), Tulip Siddiq (Labour) and Christine Jardine (Liberal Democrat) to shape the upcoming immigration policy. They asked for supporters' help.
10th October 2018
MPs hear More United's view
Nicky, Tulip and Christine met to discuss the responses to their immigration survey. They were hugely impressed by the scale and depth of the responses.
10th January 2018
20k supporters shared their views with MPs
Nicky, Christine and Tulip asked supporters to share their views on immigration. An overwhelming number of people responded.