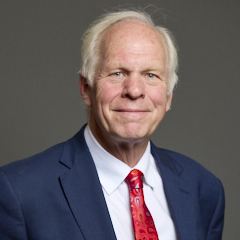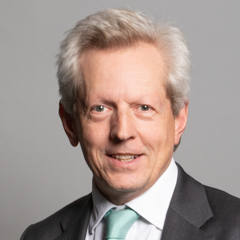 Richard Graham MP
Conservative
---
In the Spring Statement, the Chancellor announced investment in areas like apprenticeships, stating he is "committed to returning technical and vocational skills to the heart of our education system".
This is a start but it doesn't go far enough.
Richard Graham MP has responded: "Having More United members standing alongside so many MPs helps our case to the Treasury and we must do more on this before the Spending Review.
Let's keep working together to demonstrate the positive impact of what additional funding for Further Education can have on lives up and down the country."
Nic Dakin MP has also reinforced that, "this is not about party politics, it is about securing the best future for our children, nothing should be more important".
Original Campaign:
Last autumn, a student called Charlotte started a petition calling on the Government to increase funding for colleges.
Despite working with hundreds of thousands of young people and adults, colleges have faced the sharpest cuts in the education sector over the last 25 years – more than schools or universities.  
This means people who want to develop their skills for careers and businesses are being sold short.
After more than 70,000 people signed Charlotte's petition 165 MPs led by Richard Graham (Con) and Nic Dakin (Lab) wrote a cross-party letter urging the Chancellor to increase spending on colleges in his forthcoming spring statement.
Now they are asking More United supporters to join them.
By providing an above inflation increase in college funding the Chancellor would signal a commitment to ensuring colleges can continue to provide a springboard for people across the country to reach their ambition.
Let's show them our support.
Now More United supporters are showing their support by signing the statement below.
Will you join them?
Statement:
Colleges provide people with skills and knowledge they can use to build careers and businesses. Despite this, they have faced sharper cuts than schools or universities over the last 25 years.  We hope that the Chancellor will, therefore, see fit to deliver a proper increase in college funding in his spring budget statement this March.
---